WHAT IS THE APPLE WATCH NIKE?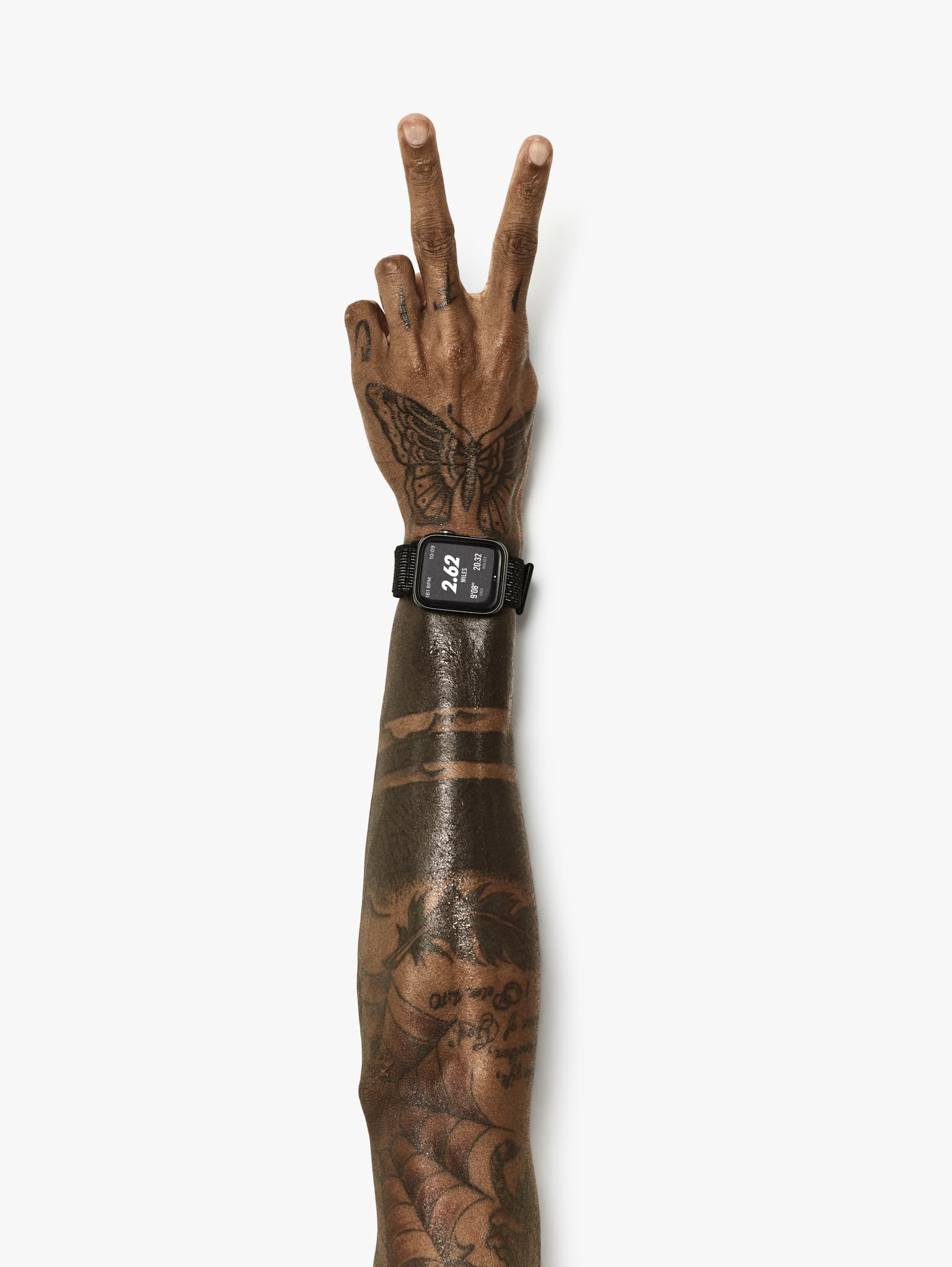 Apple Watch Nike provides all the functionality of the Apple Watch with the added benefit of having the Nike Run Club app pre-installed, enabling you to leave your phone behind and track your in-run data all on your wrist. Your run data will automatically sync to your NRC app upon completion. With Apple Watch Nike, you also can choose from exclusive Nike Apple Watch Sport Loops and Nike Apple Watch Sport Bands, both designed for fitness and available only on Nike.com and at Nike stores.

Once you're up and running with Apple Watch Nike, you can add the Nike Training Club app to track your workout details, such as heart rate, approximate calories burned, and reps remaining. Whether training, running, or simply taking advantage of all that Apple Watch Nike offers, you'll enjoy having the ultimate workout companion on your wrist.
FAQs
What is the difference between the Apple Watch Nike GPS and Apple Watch GPS + Cellular?
The Apple Watch Nike GPS Series 5, 4, and 3 lets you send and receive text messages, answer phone calls, and receive notifications when connected to your iPhone via Bluetooth and Wi-Fi. The built-in GPS works independently of your iPhone for distance, pace, and route mapping in workouts.

The Apple Watch Nike GPS + Cellular Series 5, 4, and 3 have all the same features as the GPS version, as well as built-in cellular. It gives you the freedom to send and receive text messages, answer phone calls and receive notifications even when you don't have your iPhone with you.

Why won't my run sync from my Apple Watch Nike to the Nike Run Club app?
Every run counts. You put in the work, and you deserve the credit. If you're having difficulties syncing your run from your Apple Watch Nike to your NRC app, make sure you're connected to a wireless data network. Once you're connected, tap on the Activity tab in the NRC app, then swipe down to sync, and your data should appear. If you're still experiencing difficulties, contact us or learn more.
How does the Apple Watch Nike work with my cellular provider?
Connecting Apple Watch to a cellular network requires the same carrier as your iPhone, and Apple is adding carriers all the time. If your current carrier does not support Apple Watch, cellular functionality won't work until support is provided.