CAN I BUY ONLINE AND PICK UP IN A STORE?
Yes, we've made getting your Nike.com order faster and easier with free in-store pickup on some orders. Here's how it works:
Shop Nike.com as usual, grab your items, and head to checkout.
NikePlus Members can see if their items are eligible by clicking "Edit" in the shipping header. While guests can see if their items are eligible by entering their address.
Select your preferred store and place your order.
We'll get it ready within two hours and email you a QR code when it's available. You'll then have seven days to pick up your order.
Go the store's pickup desk, provide the code to scan, and take the handoff.
You'll get exactly what you want, exactly when you want it. In fact, feel free to wear your new shoes and gear right out of the store.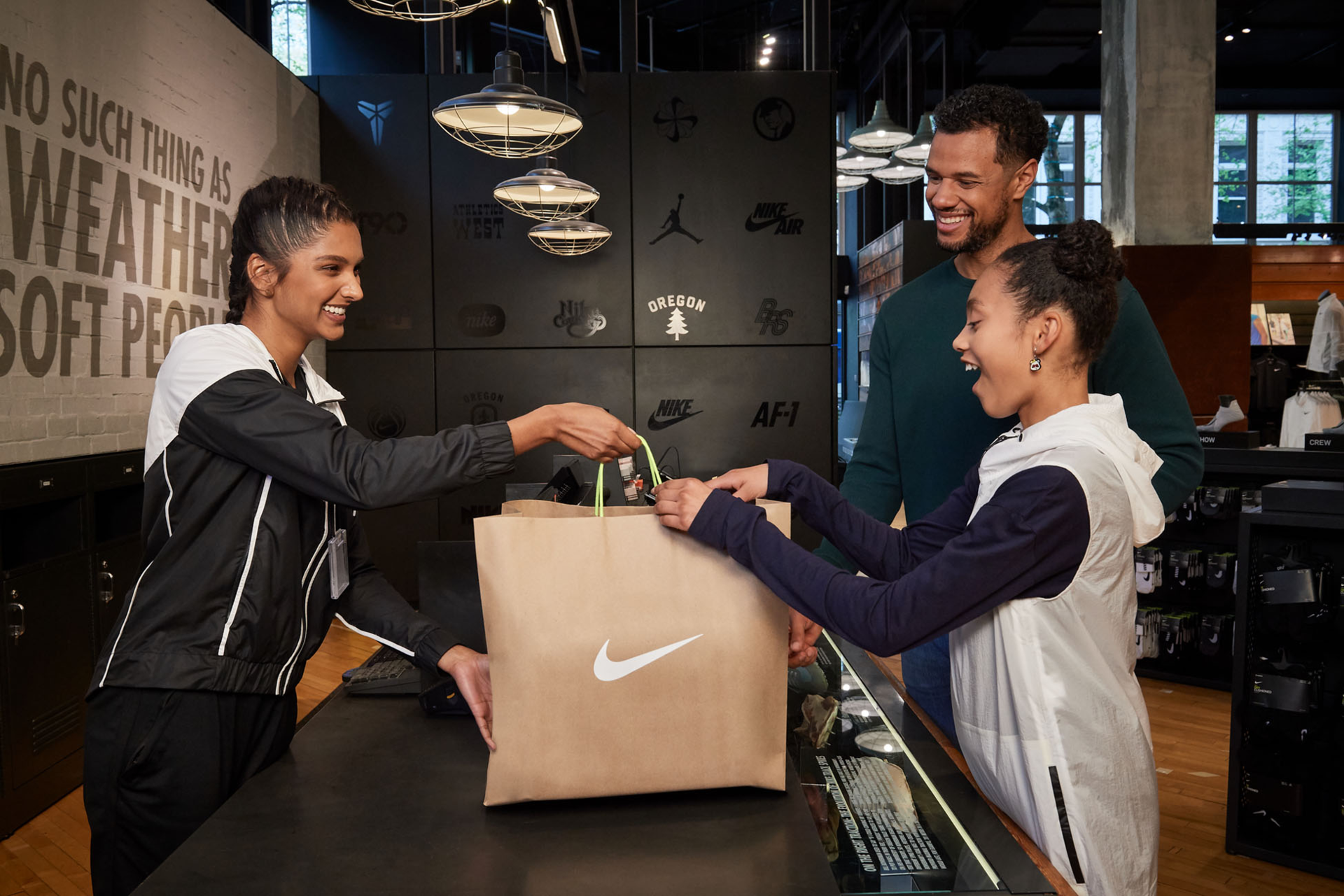 FAQs
How do I know if my order qualifies for in-store pickup?
You'll be able to select a Nike store as your shipping option in checkout if the items in your cart are available at a store near you. No extra work is required.
How long will you hold my order?
Sometimes your day requires calling an audible or two. We get it, so we'll hold your order for seven days. Come in when it works for you. We'll even send you an email reminder.
What if I don't pick up the order in time?
If you don't pick up your items within 7 days of ordering, we'll automatically cancel the order and process a refund.
What if I don't have my QR code with me?
It's not a big deal, you can scan your Pass in the Nike app, or show them a government-issued ID to grab your order.
Can someone else get my order for me?
For your protection, we'll only release an order to the person who placed it. But don't worry, we'll hold your items for seven days, giving you plenty of time to swing by.
How can I return my order?
Hopefully it doesn't come to that, but if it does, returning is easy. Simply return your items to the store you picked them up at within 30 days of purchasing. You also can also contact us to set up a return.
Can I cancel my order if I change my mind?
Yes, you can cancel your order any time after placing it and before picking it up. Just visit your orders page, select the order you want to cancel and go from there.
Can I buy in the Nike or SNKRS app and pick up in a store?
At this time, in-store pickup is only available for purchases made on Nike.com. However, when shopping the Nike app, you may have the option of reserving items to try out and purchase in a store.
ADDITIONAL TERMS
In-store pickup is only available at participating Nike stores.
Nike Factory stores are not eligible for in-store pickup.
Online gift cards are not eligible for in-store pickup.