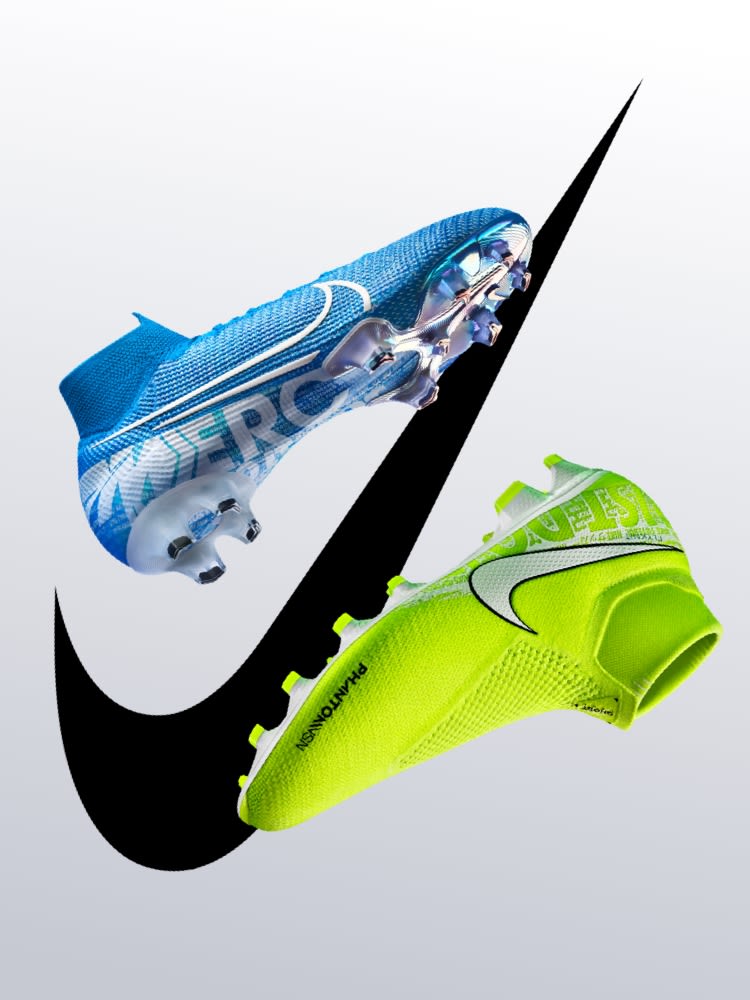 Choose Your Cleat
Energize your season with fresh colors as you come back to the pitch. For speed players, Mercurial goes bright blue, while Phantom brings Nike's iconic Volt to the precision game.
With a style for every skillset, there's just one question: Which will you choose?

Mercurial Series for Speed
Every detail of the new Mercurial has been finessed to give speed players the tools they need. For players like Kylian Mbappé who burn up the pitch with sprints, the responsive Aerotrak plate creates a fast feeling with each step. If you need ball control at high speeds, like Tobin Heath, a new lightweight upper with stronger, thinner Flyknit conforms to your feet for great touch.

Phantom Series for Precision
Phantom is based on one principle: precision. For those who use it to put the ball in the back of the net, such as Raheem Sterling, the Phantom Venom is the choice cleat. Angled rubber ridges on the striking zone put spin on the ball for shots on goal and accurate set pieces.
If you're more like Fran Kirby and use your precision to command the ball, the Phantom Vision is your cleat. Bumpy textures across the surface of the upper grip the ball for unmatched control, while hidden 'Ghost Laces' give you a clean cleat-to-ball connection.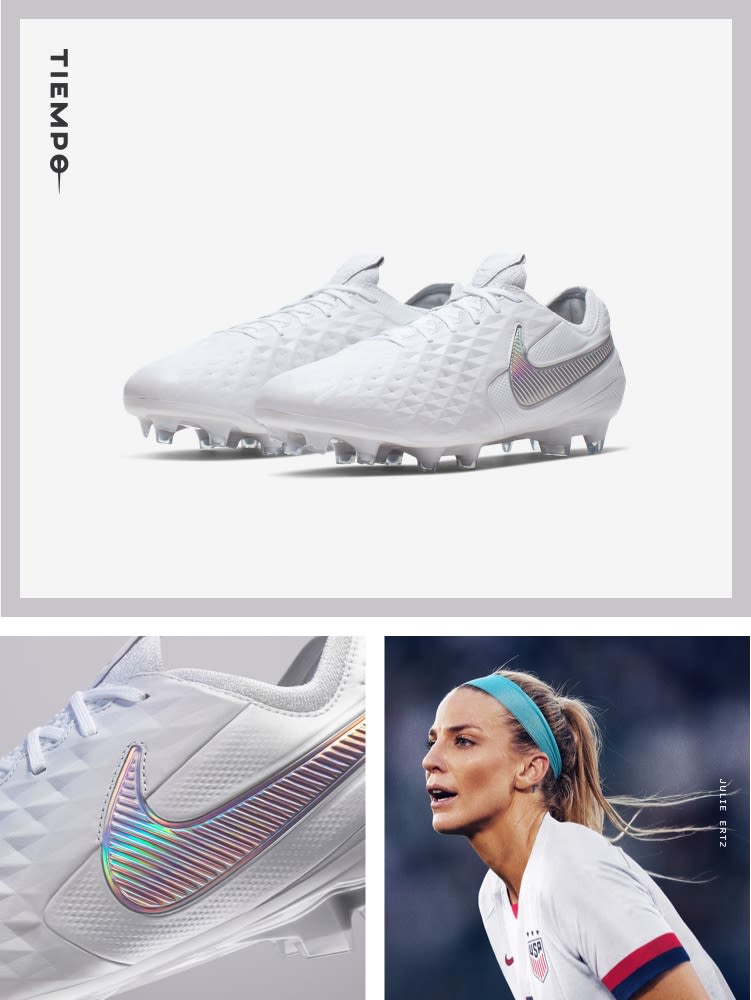 Tiempo Legend for Leaders
The Tiempo set the precedent for all future Nike Football cleats and is worn by the hustlers of the pitch who bring grit and tenacity to their position, such as Julie Ertz. A Quadfit liner preserves the fit of the cleat and prevents over-stretching so you can play your hardest for the full 90' as an attacker, playmaker or defender.