CAN I BUY ONLINE AND PICK UP AT A CONVENIENCE STORE?
Yes, we've made getting your Nike.com order faster and easier with free pickup at a nearby Lawson or Ministop convenience store. Here's how it works:
Shop Nike.com as you normally would, grab your items, and head to checkout.
In checkout, select "Convenience store receipt" on the delivery settings screen, then enter your postal code and click "Search for recipients" to select your preferred location.
Select your payment method and place your order. Be aware that cash on delivery orders are not eligible for pick up at a convenience store.
You'll receive an email from Sagawa Express with a link to the necessary barcode, your receipt number, and authorization code when everything is ready. Your order will be held for seven days.
Stop by the pickup location and follow the directions provided in your confirmation email to snag your order.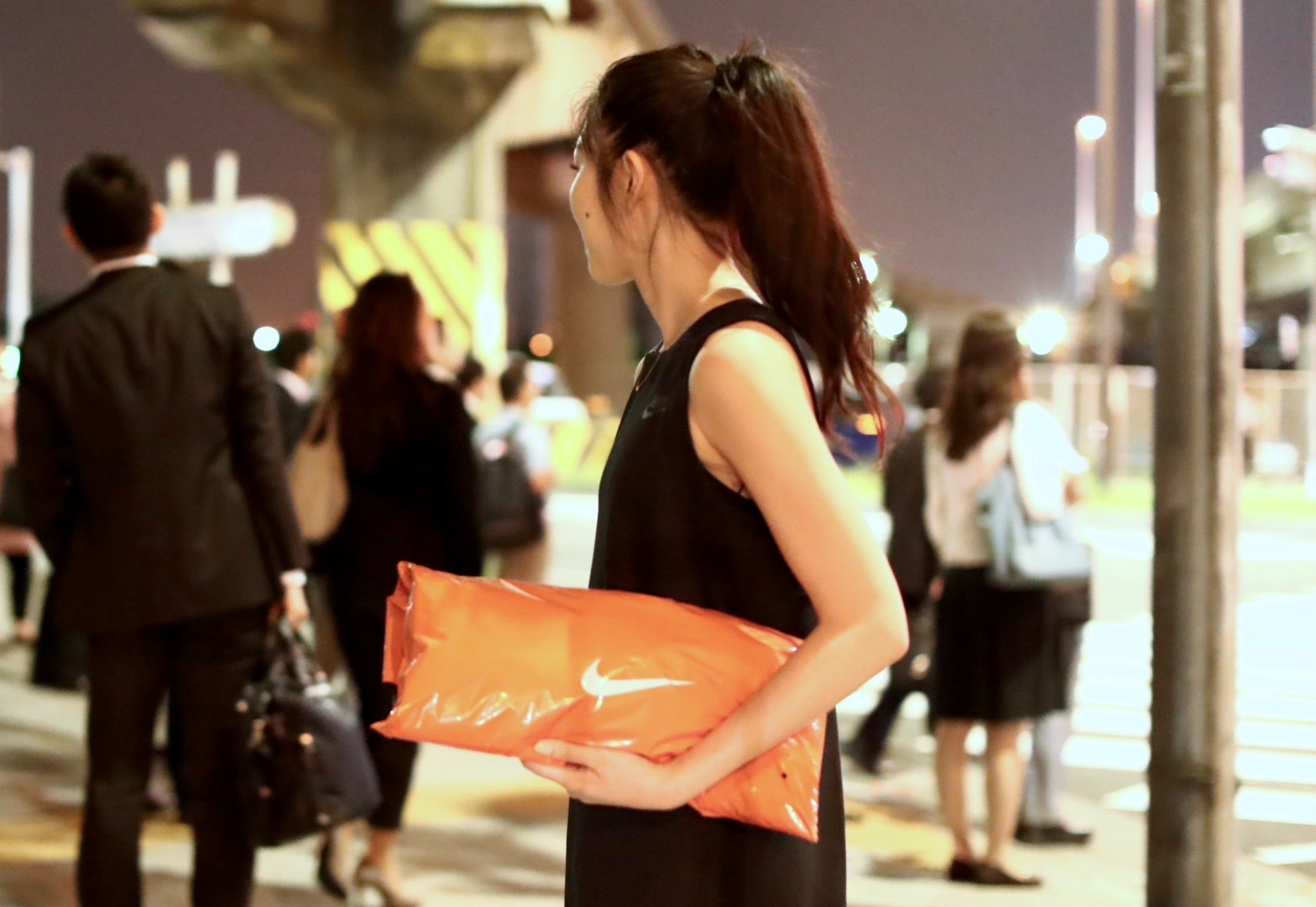 FAQs
Will I need to pick up multiple shipments?
Depending on the items you order and which distribution center(s) they ship from, your order may be delivered in more than one shipment. In this case, you'll get a separate email when each shipment is ready for pickup.
What items and payment and shipping options are not available for orders picked up at a convenience store?
Orders that include SNKRS, Nike By You, and Apple products, or orders that exceed the size limit (see below for more information) cannot be picked up at a convenience store. Additionally, cash on delivery orders and orders sent by next-day or expedited delivery cannot be picked up at a convenience store.
What if I don't to pick up my order in time?
If you don't pick up your order within seven days of its arrival at the convenience store, we'll automatically return the order and issue a refund.
Can I cancel my order if I change my mind?
Yes, you have up to 30 minutes to cancel your order after placing it. After 30 minutes, you cannot cancel, but you can follow our easy steps to return your order.
Can I change the pickup location after placing an order?
Unfortunately, once you choose your pickup location and place an order, you cannot change the delivery.
How do I return or exchange my order?
Most items can be returned within 30 days. Just follow our easy steps to return your items. If you need to exchange any items, be aware that replacement items can't be delivered to a convenience store.
Are there any size restrictions for my order?
Yes. If the sum of your package's height, width, and length is more than 100 cm, it can't be delivered to a convenience store. If there's a size issue, we'll email you to confirm another delivery location.
ADDITIONAL INFORMATION
If you have questions about delivery of your order, please contact the delivery carrier.
If you do not receive the email from Sagawa Express (sent from info-cvs@sagawa-exp.co.jp), please check your spam folder.
Nike is not responsible for any accidents while your order is held at a convenience store, including damaged or lost items or packaging.