HOW DO I CUSTOMISE MY NIKE ADAPTS WITH THE NIKE ADAPT APP?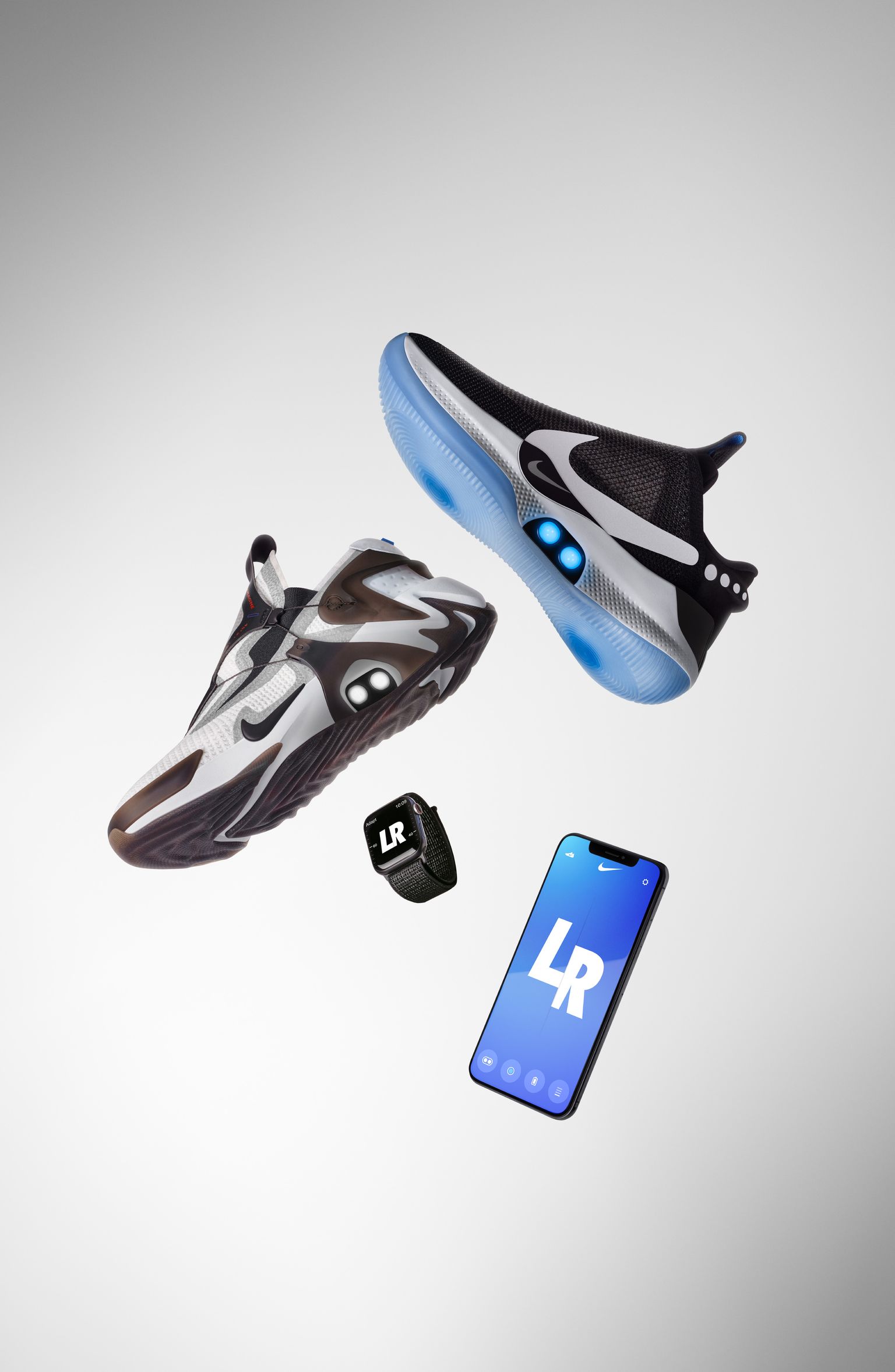 FAQs
How do I turn on Siri Shortcuts in the Nike Adapt App?
Siri lets you stay connected with your Adapt shoes without lifting a finger. In your Adapt App settings, select "Siri Shortcuts", follow the prompts and record your personalised phrase. You can create these five Siri Shortcuts: Release My Shoes, Tighten My Shoes, Loosen My Shoes, Check Battery Levels and Change My Lights.
How do I connect my Nike Adapt shoes to my Apple Watch?
The ultimate convenience to quickly adjust your fit. With the crown, you can precisely unlace and lace your left and right shoes for the perfect fit. As long as you have the Adapt App downloaded on your phone and your Apple Watch is connected to your phone, you can easily tighten or loosen the shoes. You must have your phone and Apple Watch on you for this feature to work, and have watchOS 5 or newer.
How do I power lace my shoes remotely with the Adapt App?
On the main screen, sliding "L" and/or "R" up and letting go will tighten the shoes. Sliding "L" and/or "R" down and letting go will loosen the shoes. 
How do I change the LED lights with the Nike Adapt App?
Tap and hold down on the Lighting tab to access all 13 available colours. You can select any individual colour for your lights—you also have the option to turn off the lights. 
How do I set my Modes in the Nike Adapt App?
Modes enable you to create a snapshot of your favourite fit and light settings. On the "Modes" tab, tap the lace button to create and name a new mode. From there, you'll be able to set your desired lacing percentages and lighting preferences for that mode. Hit "Save", and the new mode will be ready when you are. 
How do I check the battery levels of my shoes with the Nike Adapt App?
By tapping on the "Battery" tab, you can view the status of the batteries in both shoes. The battery screen will also show the battery level of your shoes while they're charging on the mat. For more information on battery life and charging, check out How Do I Charge My Nike Adapt Shoes?