Train for the Top
Engineered for the toughest training sessions, Nike AeroAdapt's panels of sweat-sensing vents activate airflow the moment they detect moisture. Opening up to cool your body when you push yourself past your limits, the vents then close while heat exhausts. As you return to a comfortable temperature, its fibres quickly dry and tighten to lock in just the right amount of warmth.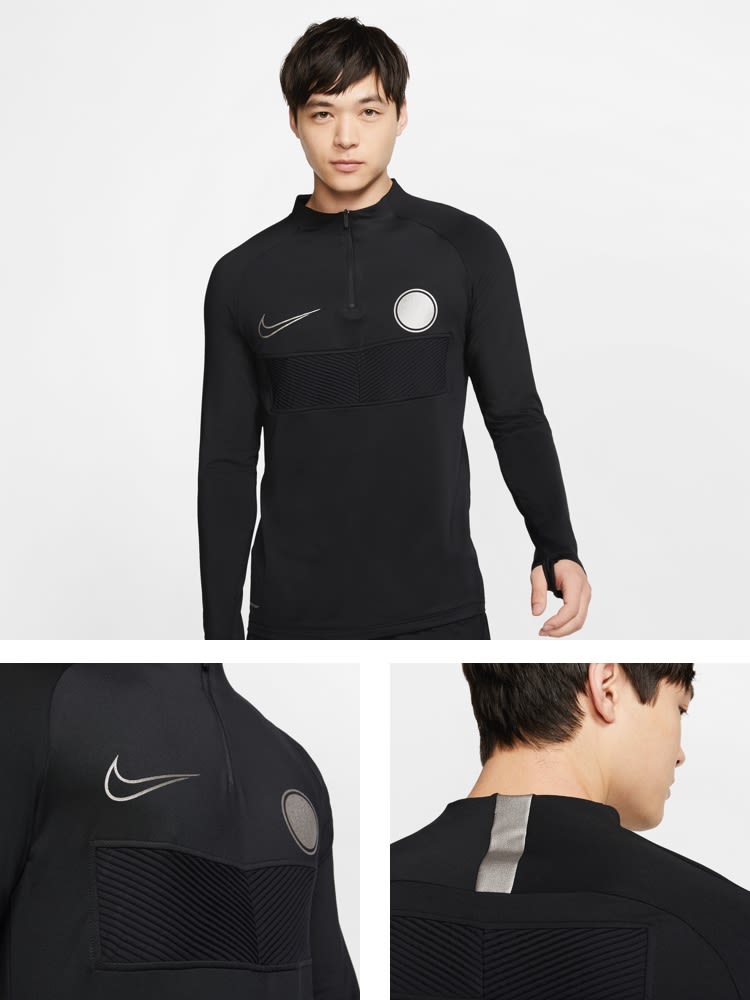 Nike AeroAdapt Strike
Men's Football Drill Top
$110
Free yourself of sweaty distractions from warm-up to cool-down with Nike AeroAdapt's innovative ventilation system. Reacting to your sweat during the most intense stages of training, it works with your body to keep you feeling fast and focused on the pitch. You have freedom of movement for each drill with stretchy fabric, and invisible thumbholes secure your sleeves for a slim fit.