WHERE CAN I LEARN MORE ABOUT NIKE, INC.?
Here at Nike, we're dedicated to creating an inclusive and sustainable future through relentless innovation. We aim to inspire every athlete to reach their potential. Check out the resources below to learn more about the business of Nike.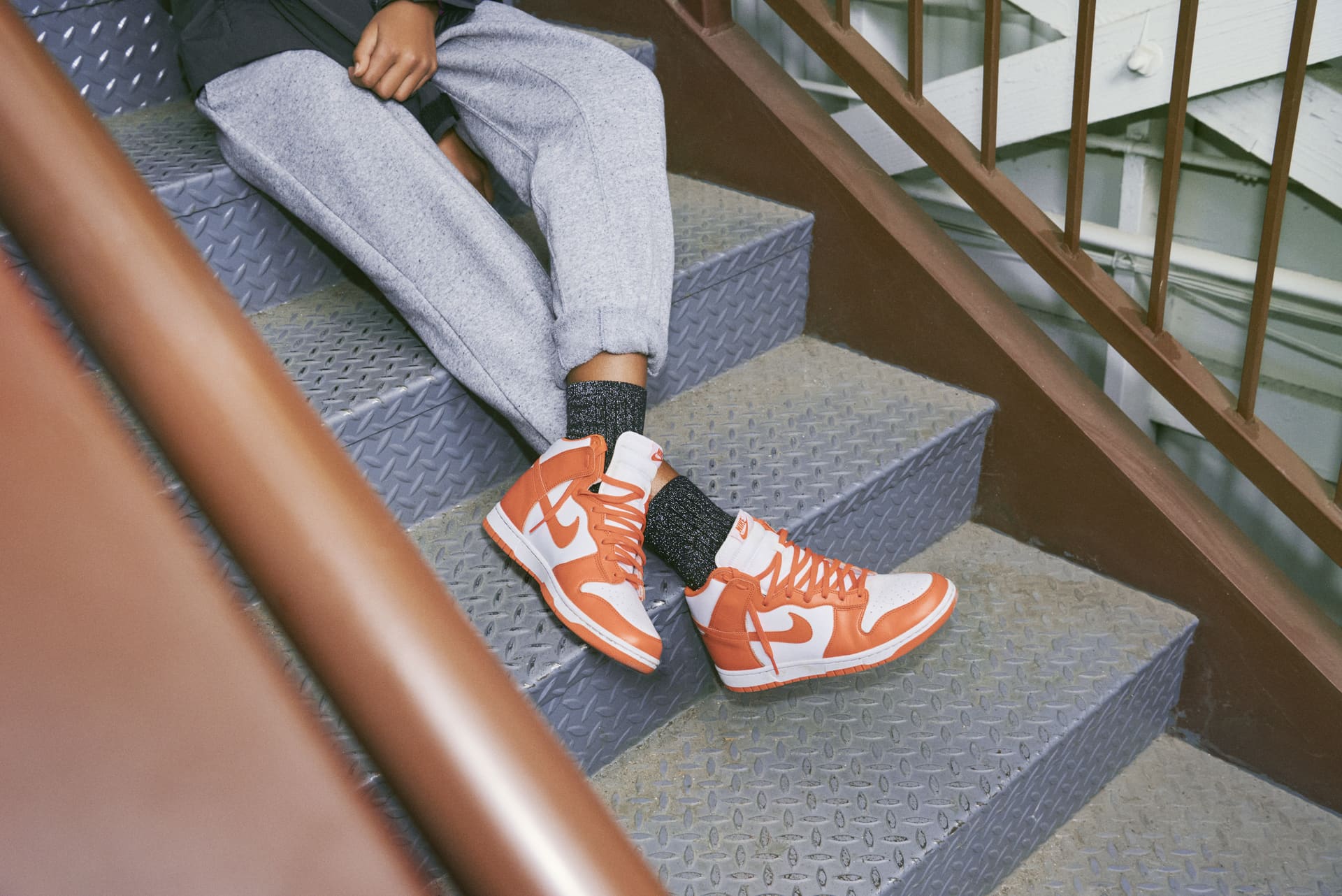 FAQs
Where can I find the latest Nike news?
Keep up to date on the latest products, athlete features and all things Nike at news.nike.com.
What is Nike's commitment to sustainability?
We're committed to our purpose and creating a better future for athletes and communities everywhere through sustainable innovation.
Can I submit my idea to Nike?
We're currently only considering ideas involving an issued utility patent, utility model or pending non-provisional utility patent application. If your idea falls into one of these categories, you can submit it.
Can I use Nike advertising, images, logos or trademarks?
Nike is unable to review every request for permission to use or modify advertising, images, logos, trademarks or similar materials. Of those requests that Nike is able to review, permission is rarely granted.
It's your responsibility to determine whether your proposed use is legally permissible. For example, some uses of Nike logos in a textbook may be considered "fair use".
How can I request a sponsorship from Nike?
We do not accept unsolicited requests for sponsorship.
How do I apply for an internship or career with Nike?
Help revolutionise not just the future of sport, but the future of Nike, by applying for jobs or internships at jobs.nike.com.
How can I become a supplier for Nike?
If your business is interested in becoming a Nike supplier, learn more about doing business with Nike.
How can I become a Nike retailer?
Learn more about how to become a Nike retailer and join our diverse team.
How can I invest in Nike, Inc.?
We're never satisfied with today's gains. We look to create a future that matches our ideals and deepens our relationships with consumers and the marketplace. Learn more about investing with us at investors.nike.com.
Where can I find Nike media resources?
You can find media contact options, photos and additional resources on our media page.