WHAT SHOES ARE BEST FOR LONG-DISTANCE RUNNING?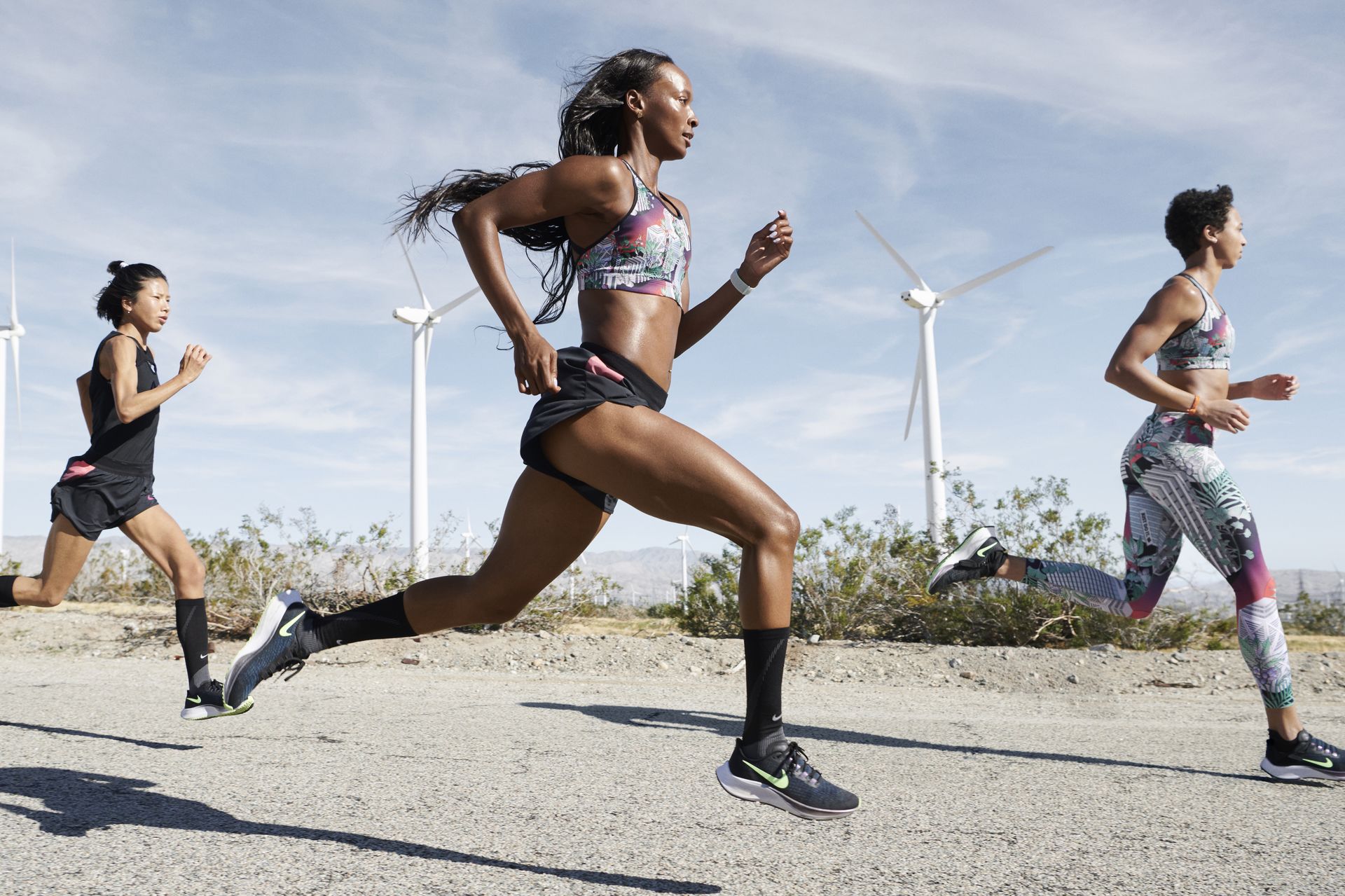 Whether you're just starting to log serious miles for your first race or you're lacing up in preparation for your seventh marathon, you demand a lot from your running shoes. Your mileage will fluctuate from week to week, the type of run will change from day to day and the surface you run on may vary. We know every run has a purpose and so does each of our running shoes. We'll help you pick just the right pair (or pairs), based on your preferred fit, the types of runs you do and your running surface.
FIT AND FEEL
The way your running shoes fit and feel is completely up to you. Some runners go up half a size because their feet swell and expand when running long distances. Other runners prefer a more snug, sock-like fit. Which is right for you? Whatever feels best. Go with your personal preference. And if you're not quite sure of your preference, feel free to try different shoes and return the ones you don't want within 30 days of purchase.
TRAINING SHOES VERSUS RACE-DAY SHOES
It's common for runners to have multiple pairs of shoes for different types of runs. Everyday training shoes generally have more cushion and are softer to make those everyday miles easier on your legs. Race-day or marathon shoes are lighter and more responsive—think maximum energy return to propel your every step. Just remember to break in your race-day shoes and train in them a few times to ensure the fit and feel is just right.
DISTANCE, SPEED AND SURFACE
Additionally, as you work towards the big day, you'll take on different types of training runs—longer and slower, along with shorter and faster—and potentially on different surfaces. We've got you covered, no matter how far, how fast or on what surface you'll be running. Read on to find the pair perfectly suited for any type of run.
EASY LONG RUNS
Easy long runs are a must in any training programme. A nice, easy (or medium-effort) long run helps build strength and improve aerobic base. These shoes are made for smooth and easy running.

ON THE ROAD
Nike React Infinity Run Flyknit: It's soft and springy. It's one of our most cushioned shoes. And it's designed to absorb lots of impact to help keep you moving comfortably mile after mile (after mile).
Nike Air Zoom Vomero 14: The Vomero takes responsive cushioning to the next level. A full-length Zoom Air unit and React cushioning provide a perfect blend of responsiveness and softness.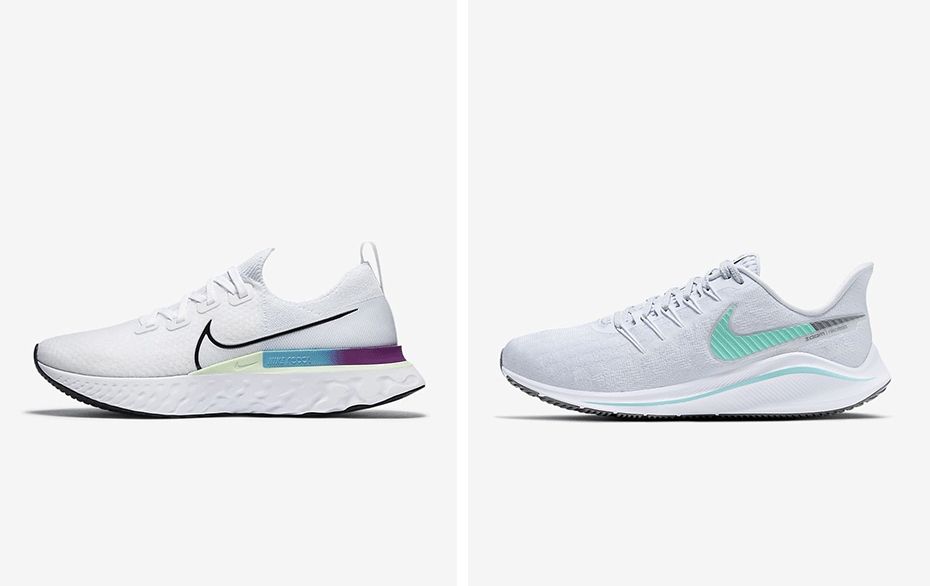 From left to right: Nike React Infinity Run Flyknit and Nike Air Zoom Vomero 14.
ON THE TRAIL
Nike Air Zoom Wildhorse 6: Sometimes easy long runs are best served on a soft trail. The Air Zoom Wildhorse has you covered over rough terrain with Nike React cushioning, enhanced ventilation and a sole with serious grip.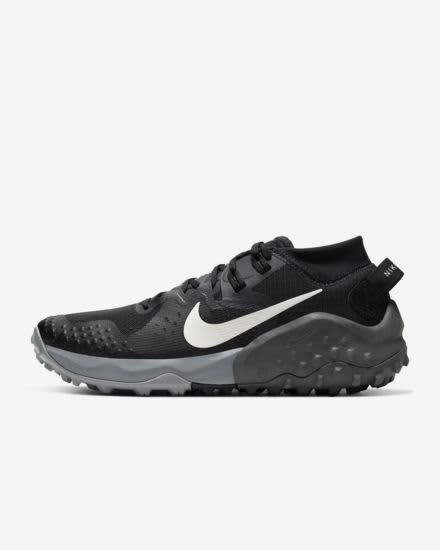 Nike Air Zoom Wildhorse 6.
TEMPO/SPEED RUNS
Mixing speed runs into your training requires the right shoes. Speed work improves your cardiovascular health and helps you sustain a faster pace for a longer period to get you ready for race day—and maybe even a personal record.

ON THE ROAD
Nike Air Zoom Pegasus 37: This classic just keeps getting better and better. The Pegasus 37 is a fast shoe with a responsive feel. It's versatile and could fall under any of these categories—it's great for any run.
Nike Zoom Pegasus Turbo 2: One of our most iconic running shoes—only faster. The Pegasus Turbo 2 has an ultralight midsole and sleek design to propel you forwards step after step—perfect for longer tempo runs and interval workouts. It feels great during the warm-up and cool-down, too.
Nike Zoom Fly 3: Ready to feel fast? The Zoom Fly 3 has a full-length carbon-fibre plate that's great for interval work or repeats on the road or track. The newly redesigned upper contours to your feet and provides the comfort you need to crush speed runs.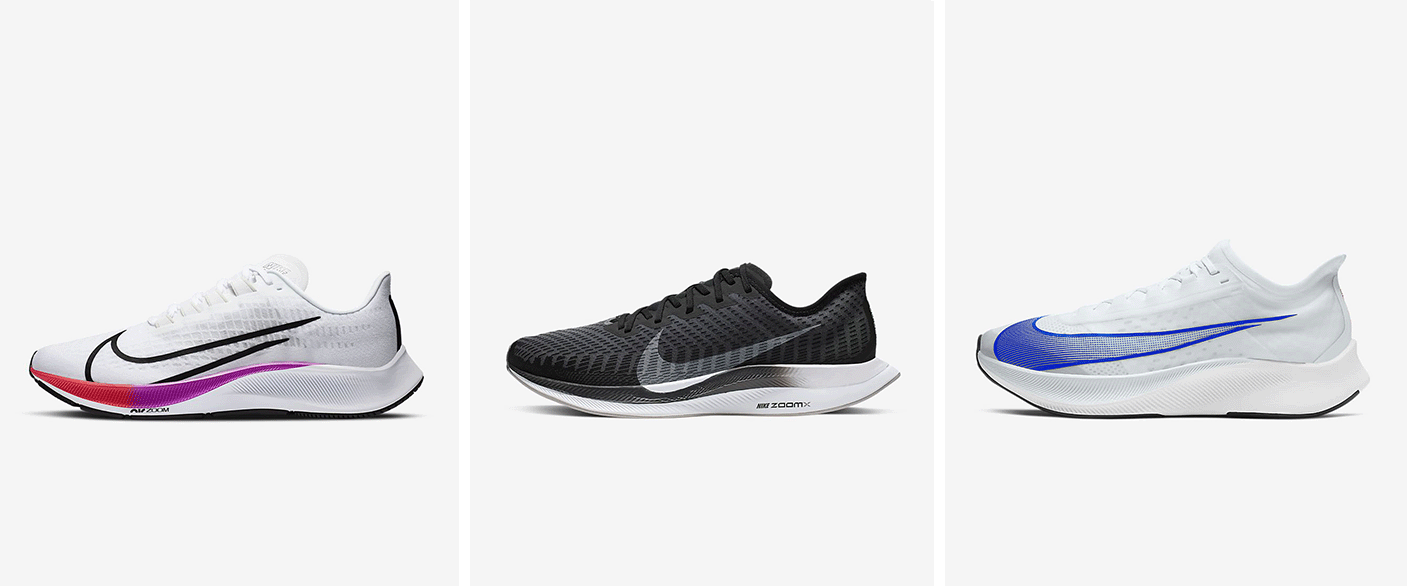 From left to right: Nike Air Zoom Pegasus 37, Nike Zoom Pegasus Turbo 2 and Nike Zoom Fly 3.
ON THE TRAIL
Nike Air Zoom Terra Kiger 6: Lighter than the Air Zoom Wildhorse, the Air Zoom Terra Kiger has a great bounce to it. React foam and a heel Air Zoom unit give an ideal balance of speed and comfort, even on rough terrain.
Nike Air Zoom Pegasus 36 Trail: Love the Pegasus? Love running on trails? The Air Zoom Pegasus 36 Trail is the shoe for you. It's lightweight yet durable and made for rugged surfaces.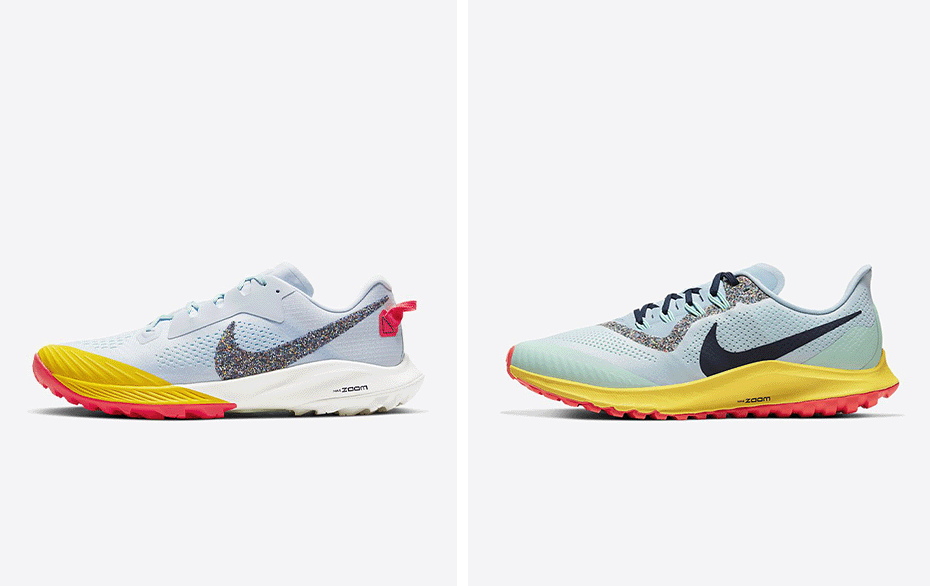 From left to right: Nike Air Zoom Terra Kiger 6 and Nike Air Zoom Pegasus 36 Trail.
RACE DAY/MARATHON
Whether you're lacing up to finish your first marathon or going for a personal record, all of your training comes down to race day. The right shoes can help you push through the last mile. It's key to have race-day shoes on your feet that you've broken in and feel confident in.
Nike Zoom Pegasus Turbo 2: That's right. Not only is the Pegasus Turbo 2 a top pick for training runs, it's also great for race day. Slide them on and you'll know what we mean.
Nike ZoomX Vaporfly NEXT%: Perfect for the marathon, the ZoomX foam delivers our greatest energy return yet. With more cushioning underfoot and reduced weight up top, your legs will feel fresh as you blaze along the unforgiving pavement.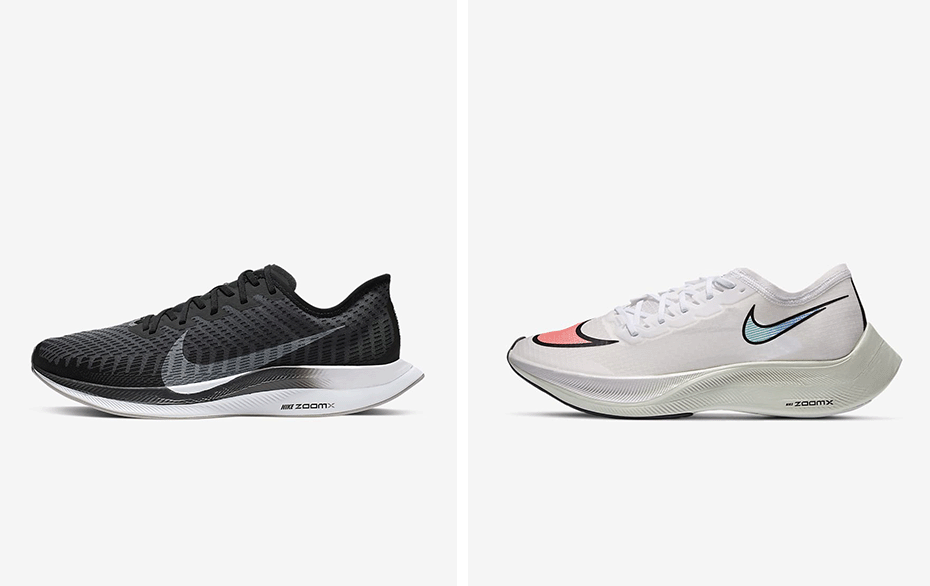 From left to right: Nike Zoom Pegasus Turbo 2 and Nike ZoomX Vaporfly NEXT%.
NEXT STRIDES
We understand the importance of finding the perfect shoes for long-distance runs—your training programme and race day depend on it. And we know there's no substitute for testing the shoes on a long run, so we give you 30 days to try them out. Put them to the test, take them on a run. If you don't like them, return them. Miles and all.