FAST START
The Neymar Jr. Mercurial Vapor 'Speed Freak' began with his passion for speed, whether it's on a pitch or at a grand prix. "He's almost like a racing car in terms of acceleration and cornering—how fast he can change direction and burn players", says Product Lead, Alex. "Off the pitch, he goes to motor races, has friendships with drivers and has a real love of motorsport that led to this boot".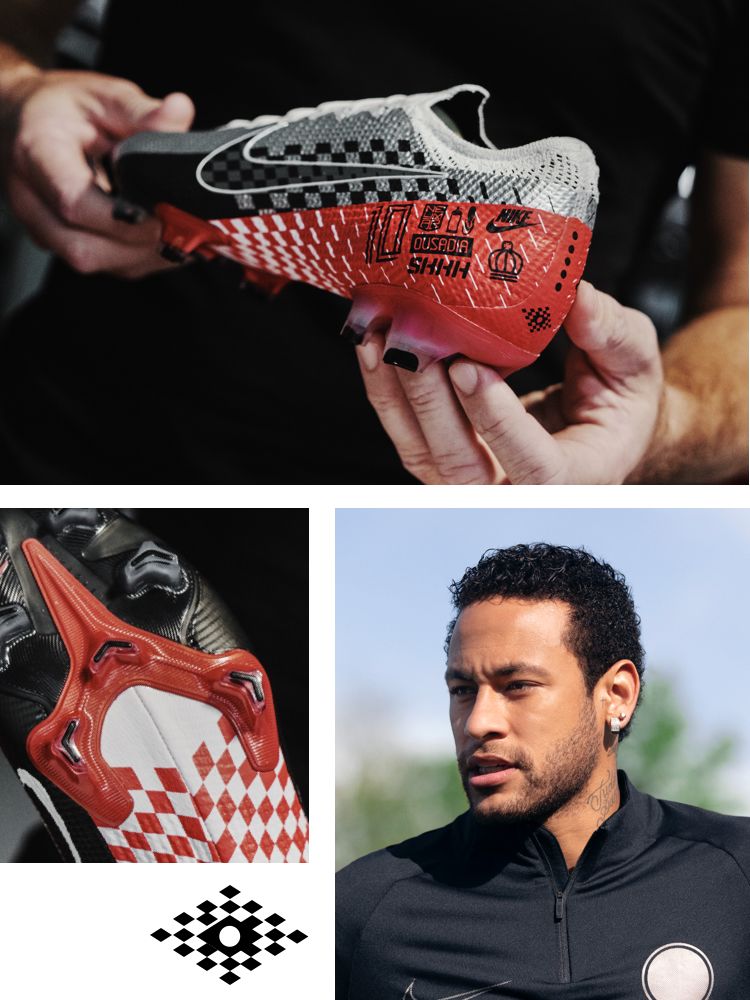 FLYING COLOURS
Two flags informed the design—chequered and Brazilian. They come together on the back of the boot in a black and white diamond. "When you think of Neymar Jr., you think of Brazil and the iconic number 10 shirt, so we wanted to be sure to get an element of that in there", says Alex. Bright red and burnished silver add race-day flash, while pops of green, yellow and blue on the lace tips give another shout-out to the Seleção.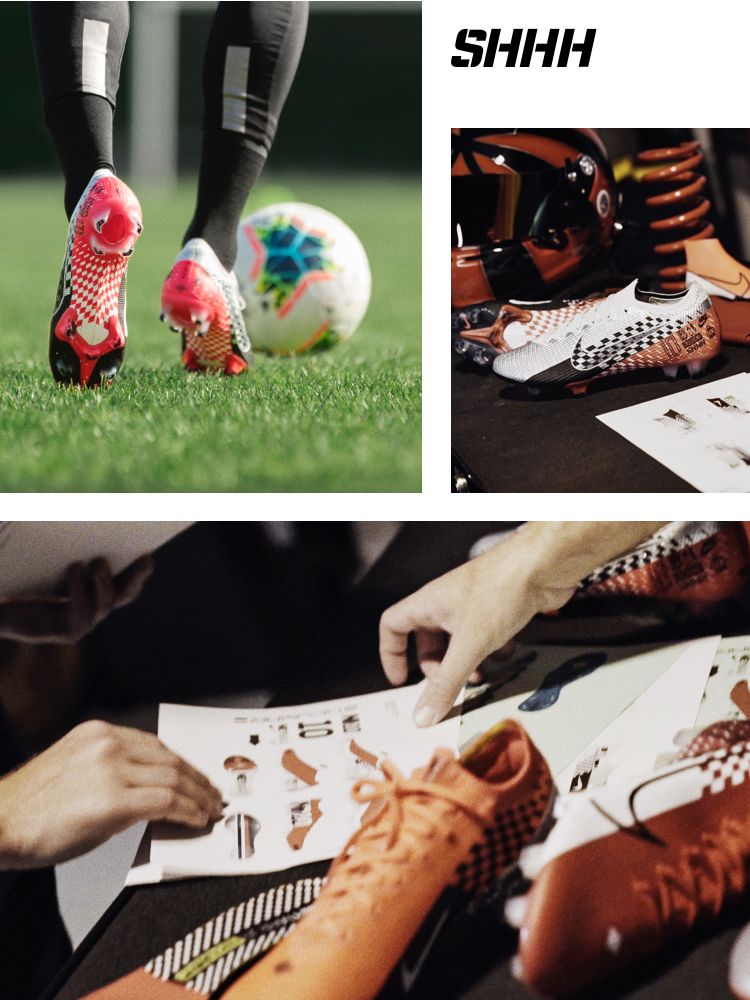 HIGH-OCTANE ICONS
To replicate the look of competition racing cars, designers created a set of icons that cover the heel in Neymar Jr.'s story. The outside of the heel digs into past boots and tattoos, like the "IV" that represents his family and the "Shhh…" on his index finger that he uses to silence stadiums of away fans. The inside of the heel features Mercurial graphics and a phrase that sums it all up: "Engineered to the exact specifications of Neymar da Silva Santos Júnior".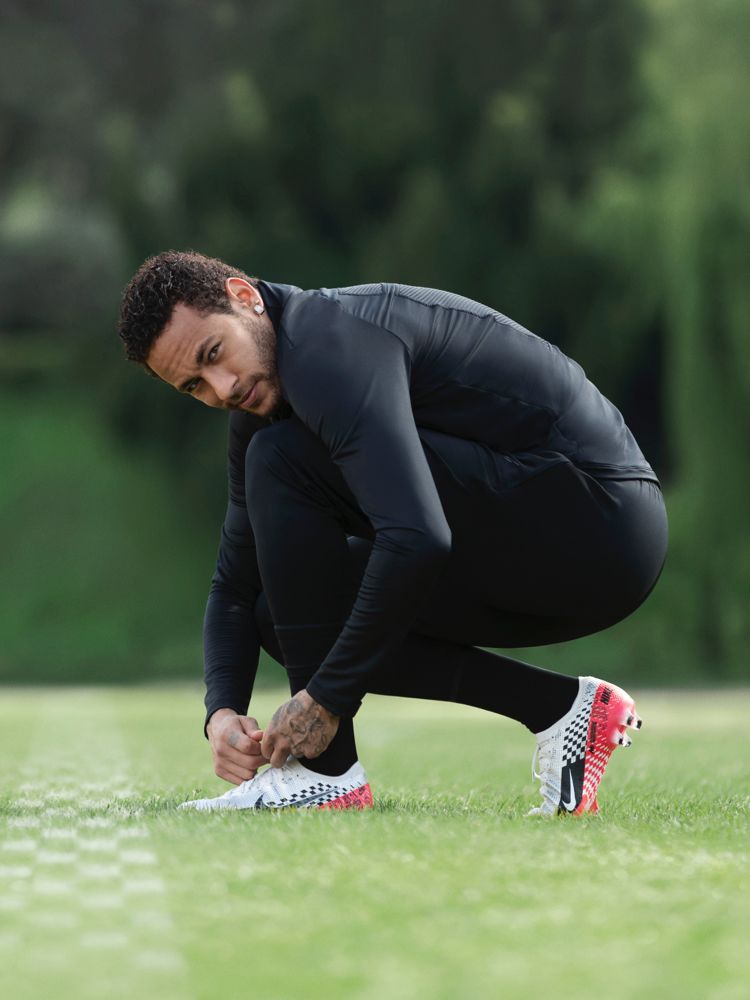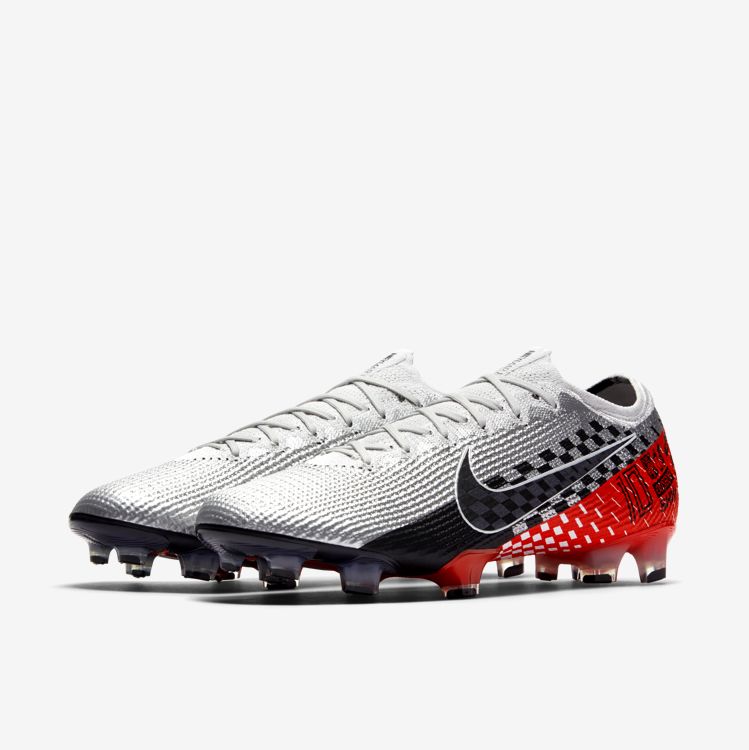 NEYMAR JR. MERCURIAL VAPOR 'SPEED FREAK'
Firm-Ground Football Boot