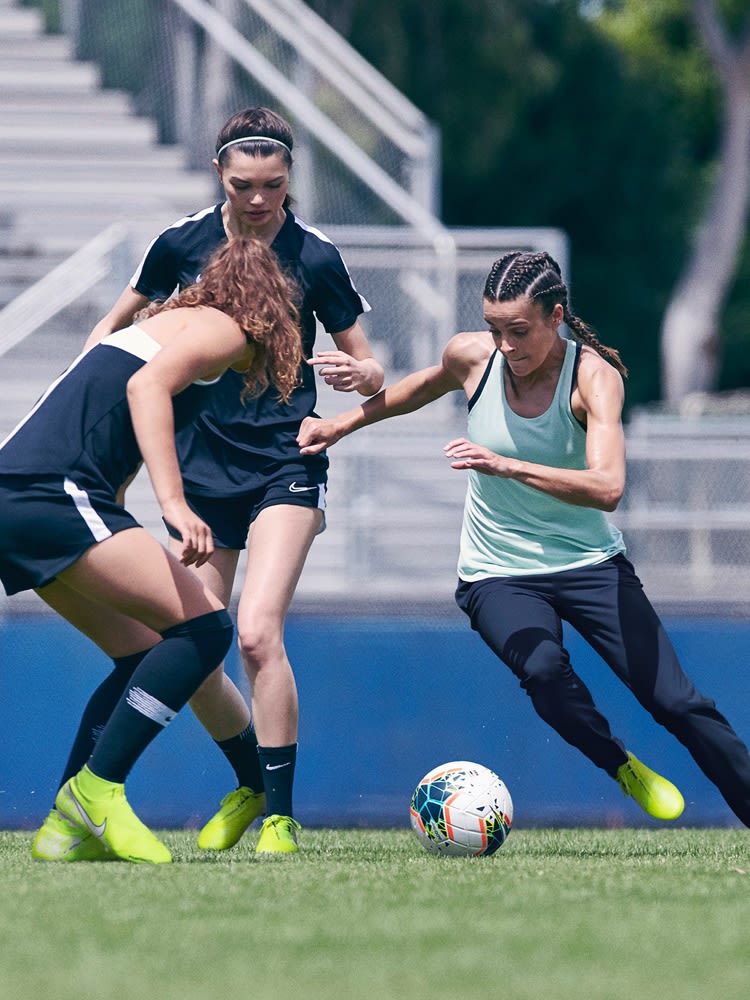 GET EQUIPPED
Prepare for a new season of perfecting your craft on the pitch. And the first step before stepping out to play? Equipping yourself with the right set of tools. With new boots, tops and bottoms outfitted for any and all playing conditions, we've got you covered with the essentials to progress and perform at your best.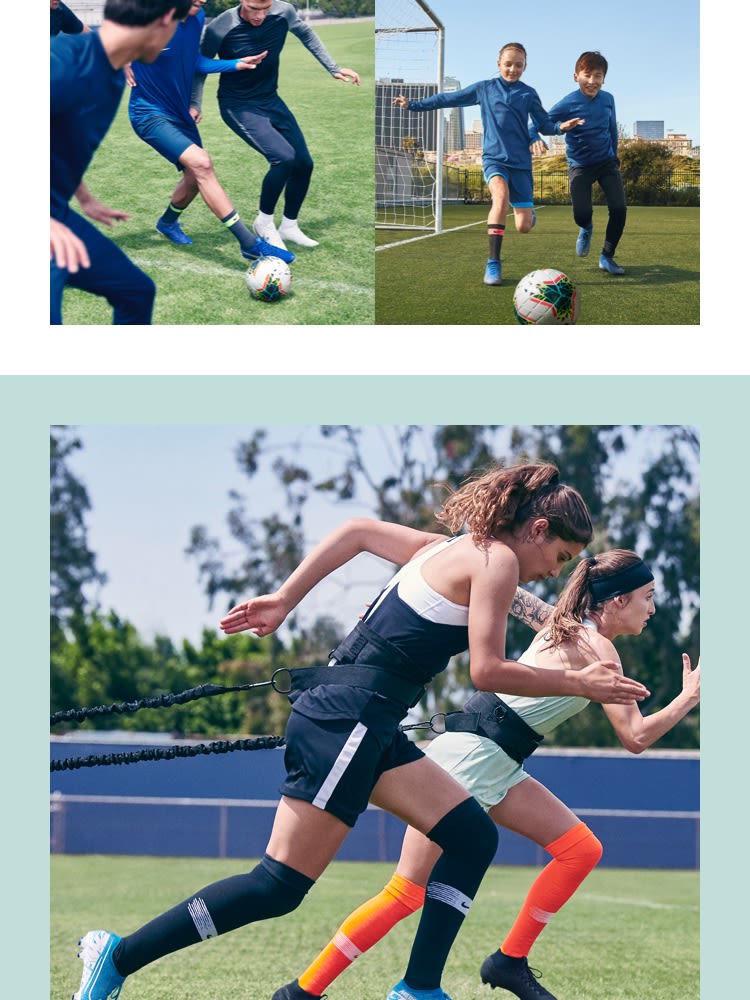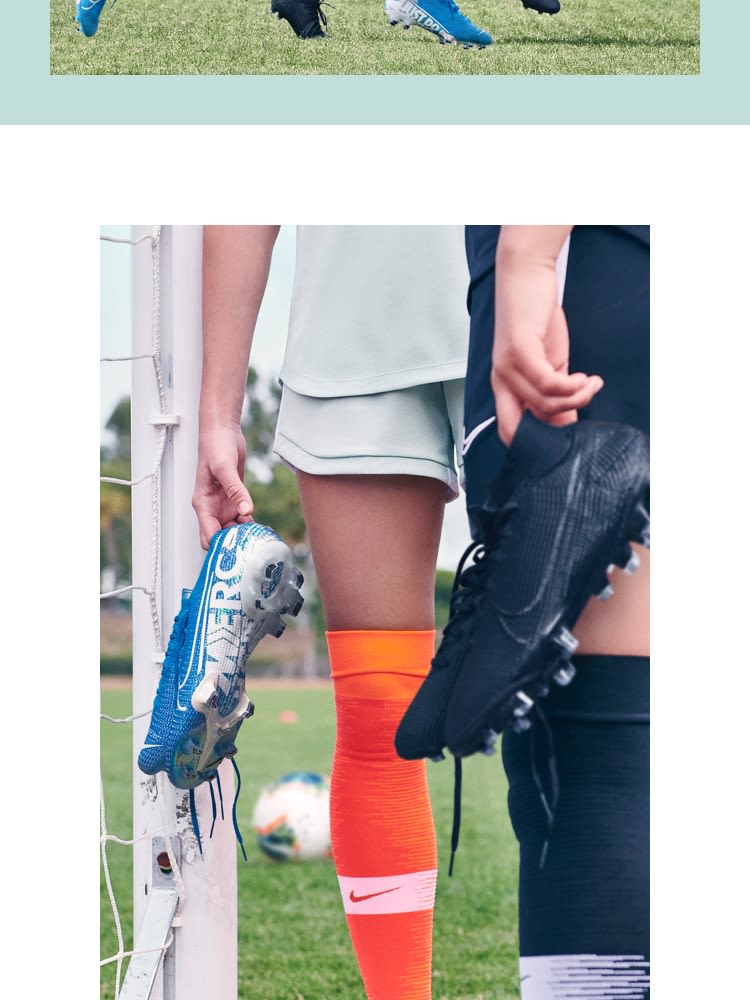 SHIFT INTO GEAR
We all know that feeling: The first day back. The first step on the pitch. The first sweltering pre-season session. Show up in gear that'll work as hard as you train. Stretchy, slim-fitting Men's Dri-FIT Strike Shorts and Pants quickly wick away moisture so you can stay focused on the next drill. As training ramps up, breathable mesh panels on our Women's Dri-FIT Academy Tanks and Shorts actively keep cool air flowing for a fresh and comfortable feeling all day on the pitch.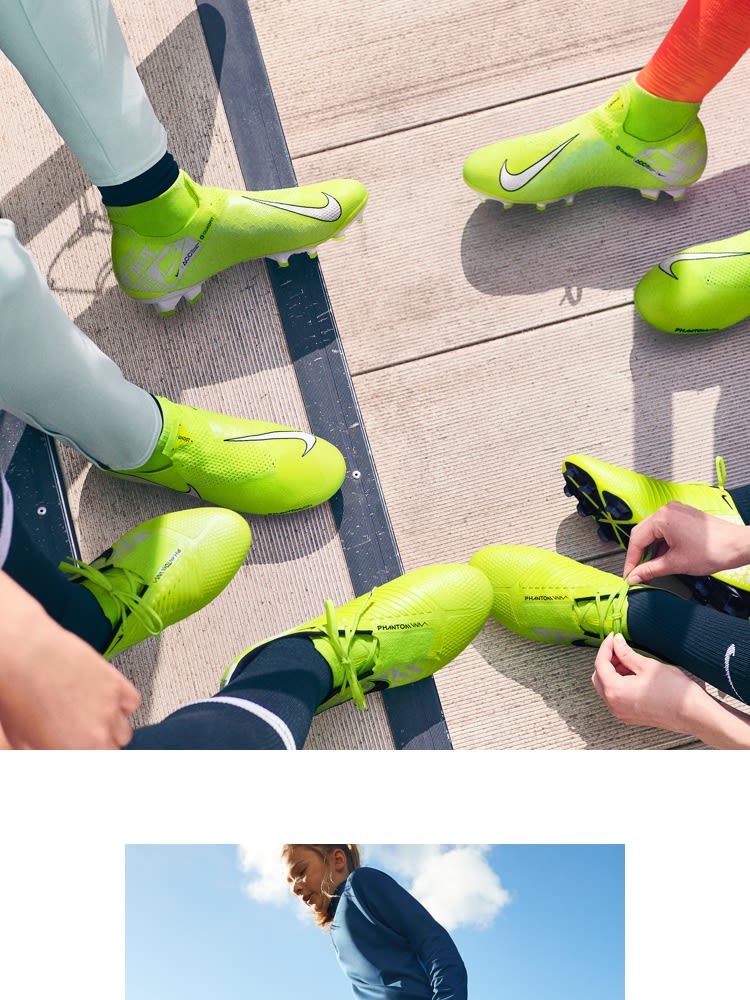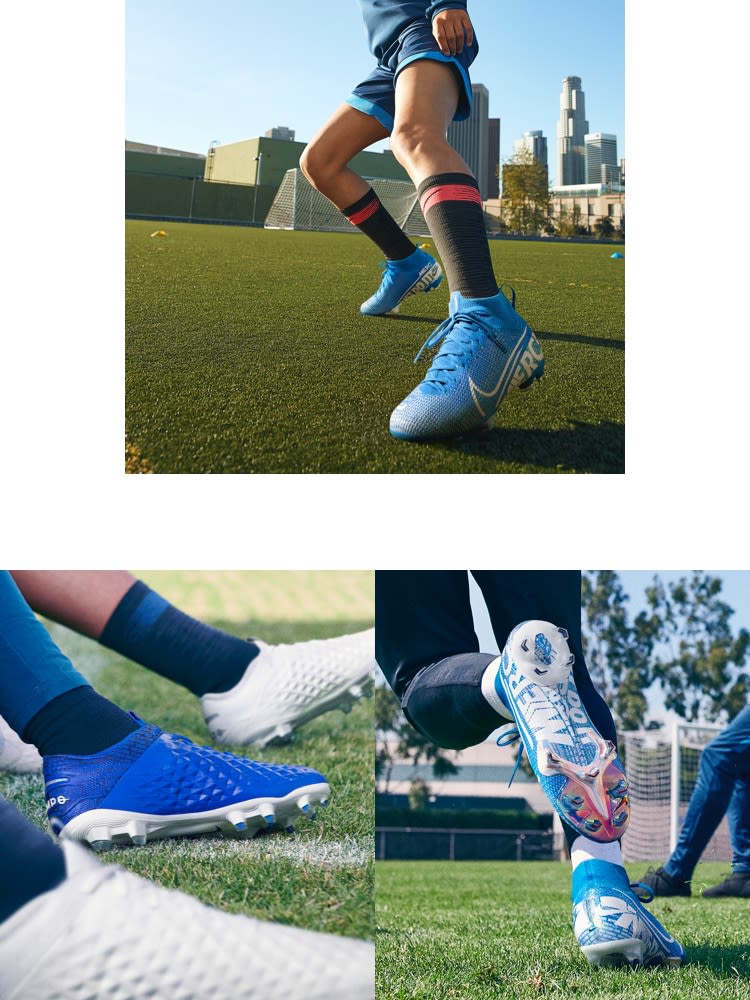 STEP INSIDE OUR BOOTROOM
Re-charge your confidence with our latest range of innovative boots. Precise passers and strikers achieve pinpoint accuracy while laced up in the Phantom. Players relying on pace spark their speed in the Mercurial to stay one step ahead of defenders. And for smooth operators in tight spaces, the Tiempo delivers neat touches under pressure. You know your skill set best, so choose your tools wisely.