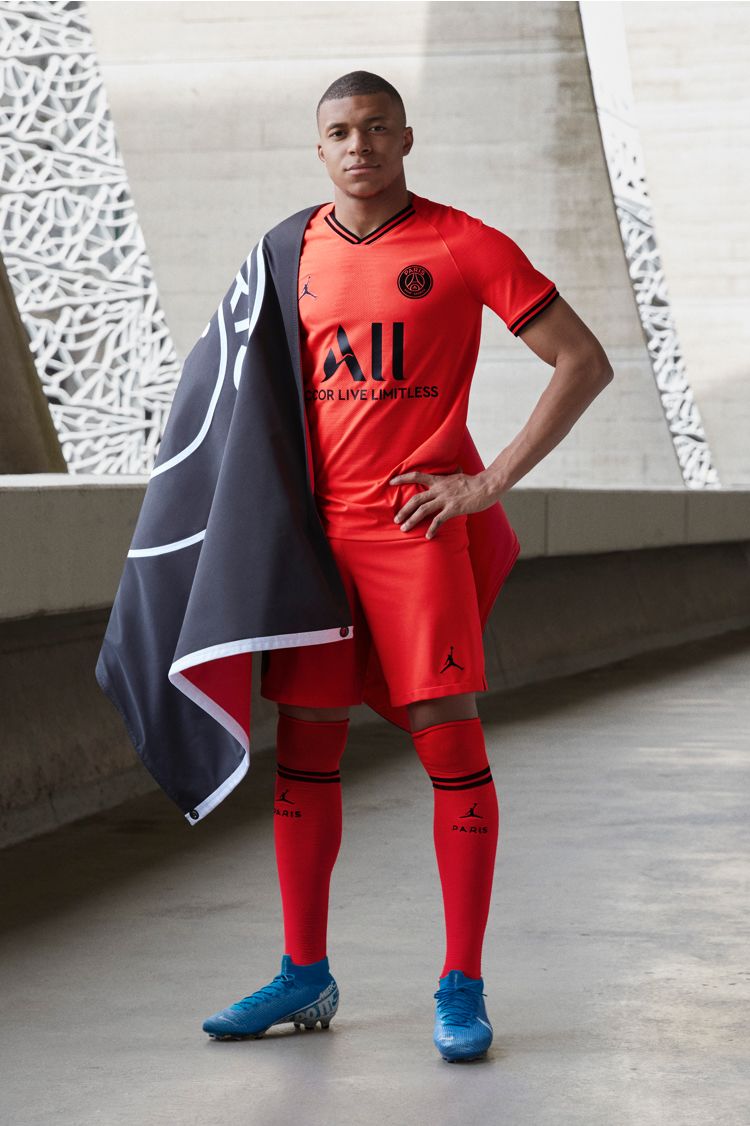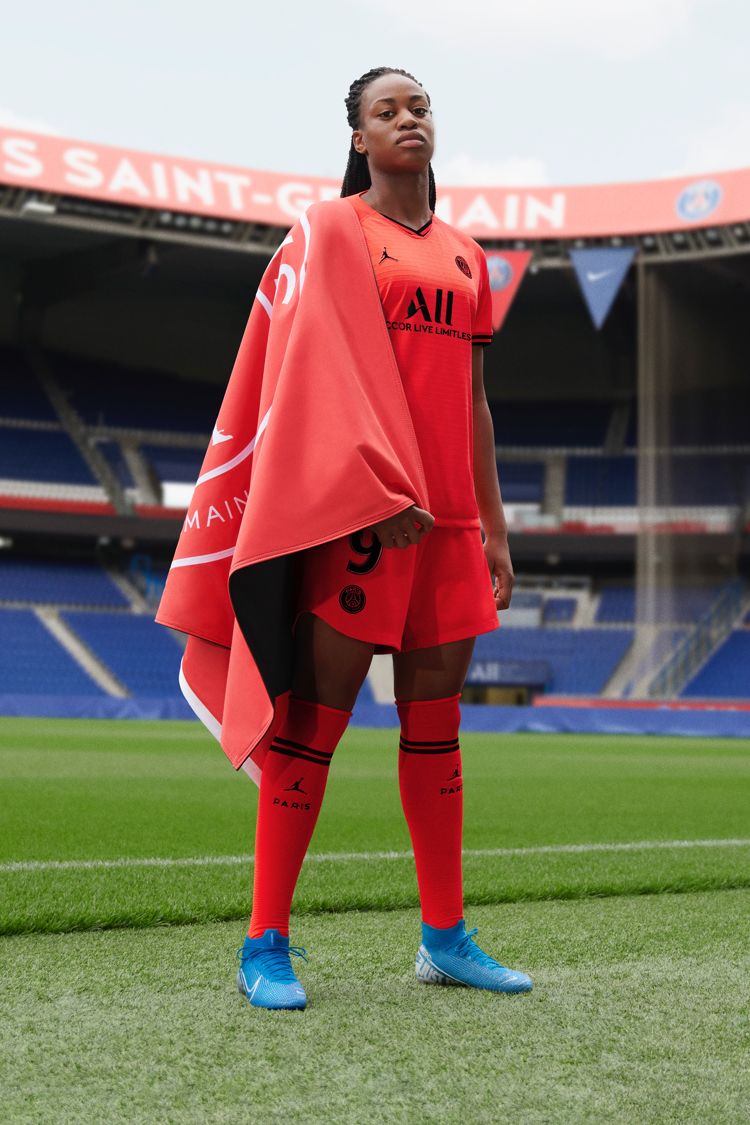 ICI C'EST PARIS
Inspired by the vibrant culture that lives and breathes on the streets of Paris. Ready to do battle on the pitch. The 2019/20 Paris Saint-Germain Away Jersey turns up the heat in famous Jordan Infrared.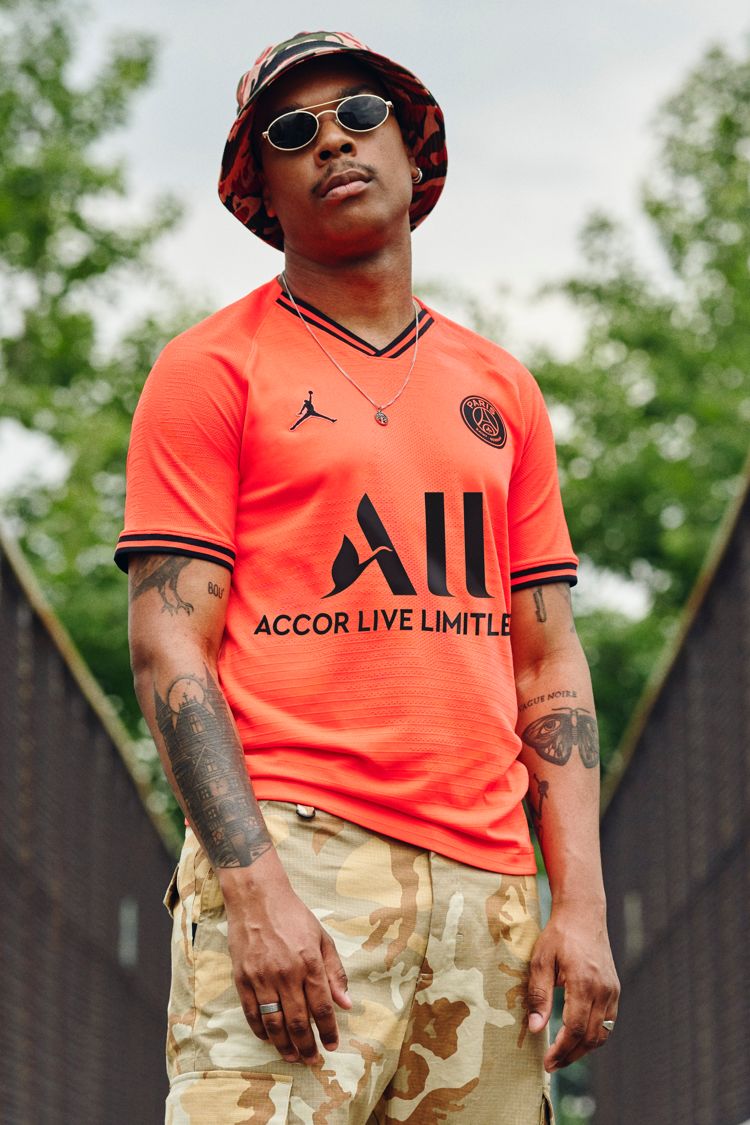 CLUB STORY
Paris Saint-Germain was founded in 1970 with the ambition of being the best in France. Fifty years later, Les Bleus et Rouges boast more titles than any club in the country.

Their badge celebrates the Eiffel Tower and the Lys Flower—a symbol of France's great king, Louis XIV, who shares his birthplace with the club in Saint-Germain-en-Laye.

Nicknames: Les Parisiens (The Parisians), Les Bleus et Rouges (The Blue and Reds)

Stadium: Parc des Princes, Paris, France