PhantomVSN 'SURGE'
207,47 €
This winter, the master of precision is back in a blue colourway specifically designed to keep you calm and your opponents guessing.
COOL BLUE
From the kits of some of the oldest clubs in the sport to classic boots like the original 1998 R9 Mercurial, blue has always been at the heart of football. For the new PhantomVSN, Nike designers tapped into the science behind the colour, harnessing its calming effect. Perfect for the play style of Phantoms, the blue colourway will help keep you composed in the most intense game moments.
PHANTOM STYLE
Phantom players like Coutinho and Mal Pugh don't crack under pressure. They thrive in it. When the pitch turns to chaos, Phantoms tune out the noise and enter a calm state of composure—completely unpredictable to defenders.
INNOVATIONS
From the ground up, the PhantomVSN is pure precision. With studs designed for sharp changes in direction, an adaptive fit through state-of-the-art mesh and micro-textured grip across the upper, everything about the boot is made to keep you in control of the ball.
INFO
Released: October 2018
Official Colours: Racer Blue/Metallic Silver/Volt/Black
Traction Options: FG, AG, SG-PRO, IC, TF
Style Number: AO3262-400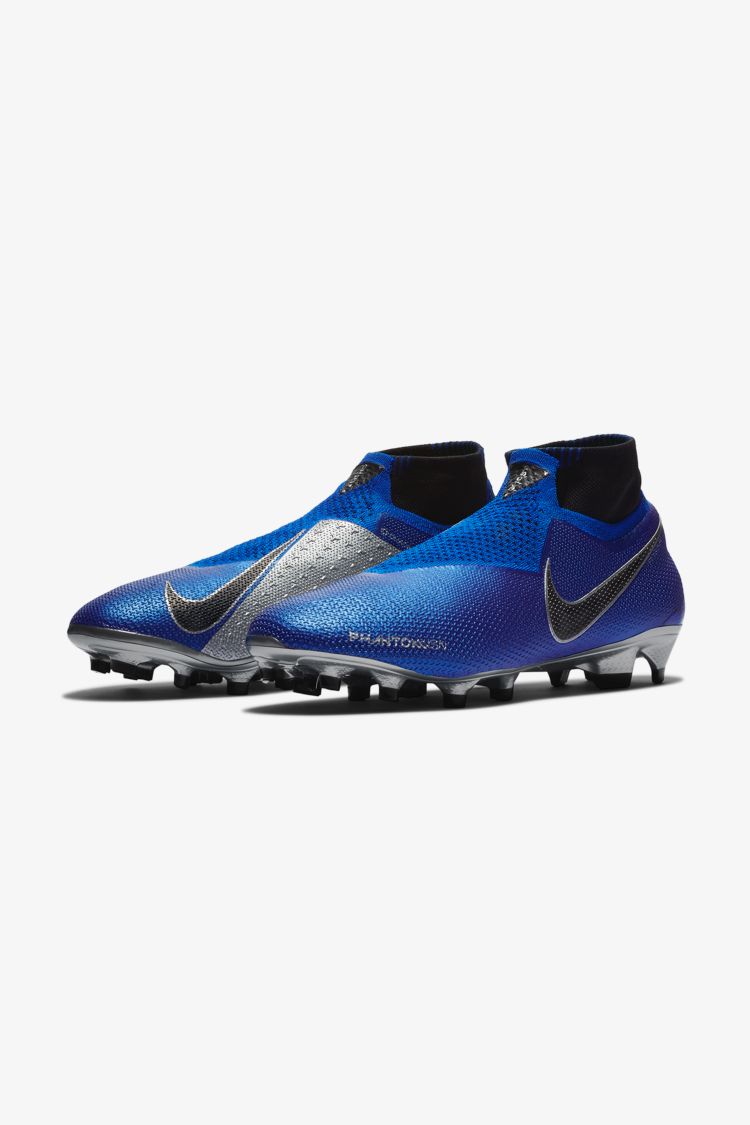 PhantomVSN ELITE DF FG
Always Forward
207,47 €