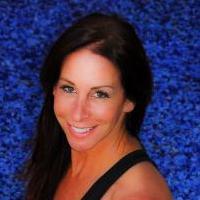 | | | |
| --- | --- | --- |
| LVL 1: | 120+ | Seeker |
| LVL 2: | 100-119 | Climber |
| LVL 3: | 90-99 | Grinder |
| LVL 4: | 86-89 | Gamer |
| LVL 5: | 80-85 | Shotmaker |
| LVL 6: | 75-79 | Player |
| LVL 7: | 0-74 | Stick |
–
Average Putts Per Round
Katherine375's Biography
Katherine Roberts is Founder and President of Katherine Roberts Yoga for Golfers and the Roberts Flex-Fit Method. Roberts' unique approach to golf conditioning is a hybrid of western biomechanical research and eastern mind/body conditioning for performance, and her work has been profiled by USA TODAY, The NY and LA Times, Golf Magazine, Golf for Women, Golf Week and US Airways Magazine.

As a fitness expert and a regular contributor for The Golf Channel, she has appeared on The Turn, The Big Break, Your Game Night, How Low Can you Go and Game ON! Katherine's new golf fitness series Swing Fault Solutions continues to air in The Golf Channel?s international markets.

Katherine is the producer of seven DVDs and author of the ground-breaking book Yoga for Golfers (McGraw-Hill). Her second book Swing Flaws and Fitness Solutions, co- authored with Hank Haney was published in August 2009.

Roberts is dedicated to helping people achieve maximum performance and balance both on and off the course. Katherine is the yoga expert for the LA Dodgers and San Diego Padres. She has been working in Major League Baseball for nine years.
Read More
Wins
Author of Yoga for Golfers and Swing Flaws and Fitness Fixes
Certified Yoga for Golfers teachers in 19 countries.
Adoption Counselor at Foothills Animal Rescue
Greatest win! Helping golfers enjoy the game more!!
Producer of seven golf fitness DVDs
Director of Yoga for Golfers
NG360 Golf Performance Specialist